Welcome to twinkles star balloons..Serving Westchester N.Y with Luxury balloon decor. We are a family owned small business dedicated to serve our customers with the best experience when choosing us for balloon decor. By working together and tailoring a unique decor, bringing clients vision to life. 
Leave your guest or clients mesmerized by hiring us to decorate your event. Our balloon garlands are luxurious and voluminous. We work together with our clients to achieve their vision by offering many colors and sizes. Our organic garlands are perfectly tailored to our clients vision.
BOOK NOW
Balloon Bouquets are the lates trend for balloon delivery services. We can customize each unique balloon bouquet to your loved one preference colors or favorite character. They are beautifully designed, free standing structures, that are perfect for photos.  We offer surprise delivery options that are sure to surprise  your loved one on their special day.
Book Now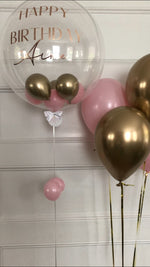 Twinkle Star Balloons offers a variety of helium balloons. From the smallest being 12" up to 36". MAKE IT PERSONALIZED we can design a custom decal especially for your balloon. Make it fun by adding tassel or ordering a helium fill balloon bouquet. We are able to put together a unique color palette. 
Book Now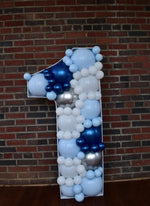 Each mosaic structure is handmade to order. We are able to match almost any colors palette or party theme for a unique mosaic. Perfect for photos and to celebrate each birthday milestone.
Book Now
We make your event special by designing & creating customs, elaborated, and special balloon decor arrangements. We service Westchester N.Y by providing beautiful and custom balloon organic garlands displays, balloon walls, balloon columns, balloon mosaics, balloon bouquets, and jumbo personalized balloons. Take your occasion to the next level and book with us today!